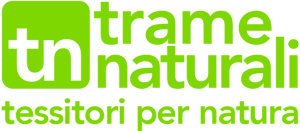 +eQ´o is a 100% Made in Italy Certified Italian Manufacturer
Fashion accessories
Claudia Siracusa / Chiara De Felice
(+39) 0302 -23311 335
Trame Naturali srl was born with the aim of producing and marketing natural and organic socks but also leg warmers, hand warmers, caps and other fashion accessories produced with NATURAL YARNS and, where available CERTIFIED YARNS, Italian yarns produced by companies with a high standard of sensitivity towards values of sustainability, protection of the environment and health, with various process or product certifications.The mission of TRAME NATURALI is to promote the use of natural and certified yarns for the made in Italy production of socks and fashion accessories. We collaborate with small textile manufacturers specialized in the production of socks with natural yarns, with traditional production skills, with cutting-edge technology, attentive to the values of quality and style, as well as respect for people and the environment.
Search for more Products or more Manufacturers
Send your requests through this form and we will get back to you.
100% Made in Italy Certified Products
The 100% Made in Italy Certification provides consumers with the guarantee on the Italian orgin and the quality of purchased products. Manufacturers issued with the 100% Made in Italy Certification undergo a series of checks in order to verify that the entire production cycle takes place in Italy. The Certification follows the directives set in current Italian laws.
ISTITUTO TUTELA PRODUTTORI ITALIANI
Fermo | Palazzo Produttori | Via Carlo Cattaneo 1 | Tel. +39 0734 605481 |
[email protected]