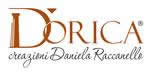 1718VI Dorica is a 100% Made in Italy Certified Italian Manufacturer
Fashion accessories
Antonio Bizzotto
(+39) 0424 592160
Since 1989, D'Orica has always focused on innovative design, quality of the products, organizational efficiency and working closely with customers. The use of advanced technologies and products with excellent quality together with a peculiar organization make D'Orica an up-to-date company matching with the market's trends. D'Orica's production is well represented by CREATIVAE, a collection in white and coloured gold, shown in Gold Expressions 2010 and protected by international patent; ANGELICA, also shown in Gold Expressions 2010 and available in all white gold, and the ORION collection, especially the cuff bracelets in the multistrands and the multicolour line.
Search for more Products or more Manufacturers
Send your requests through this form and we will get back to you.
100% Made in Italy Certified Products
The 100% Made in Italy Certification provides consumers with the guarantee on the Italian orgin and the quality of purchased products. Manufacturers issued with the 100% Made in Italy Certification undergo a series of checks in order to verify that the entire production cycle takes place in Italy. The Certification follows the directives set in current Italian laws.
ISTITUTO TUTELA PRODUTTORI ITALIANI
Fermo | Palazzo Produttori | Via Carlo Cattaneo 1 | Tel. +39 0734 605481 |
[email protected]