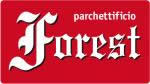 Parchettificio Forest is a 100% Made in Italy Certified Italian Manufacturer
Furnishing
(+39) 0423 561136
Since 1960 the trade-mark FOREST means high-quality wooden floors, based on Venetian handicraft tradition. FOREST can offer to the clients a big range of planks, boards and geometrical or artistic inlays selected and assembled with the same passion and care than in times gone by. With the classical method of wood processing and precision of laser technique, FOREST wood-floors will turn the clients requirements into exclusive and refined high-quality solutions.
Search for more Products or more Manufacturers
Send your requests through this form and we will get back to you.
100% Made in Italy Certified Products
The 100% Made in Italy Certification provides consumers with the guarantee on the Italian orgin and the quality of purchased products. Manufacturers issued with the 100% Made in Italy Certification undergo a series of checks in order to verify that the entire production cycle takes place in Italy. The Certification follows the directives set in current Italian laws.
ISTITUTO TUTELA PRODUTTORI ITALIANI
Fermo | Palazzo Produttori | Via Carlo Cattaneo 1 | Tel. +39 0734 605481 |
[email protected]