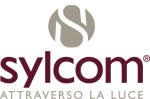 Sylcom is a 100% Made in Italy Certified Italian Manufacturer
Lighting
(+39) 041 541061
Developing and creating elegant and classic glass pieces is a mission which allows Sylcom to express its inexhaustible potential. A philosophy focused on ongoing research into design and styles resulting in a wide choice of innovative products satisfying the tastes of the most demanding custormers. Skiful hands translate a time-honoured art into unique pieces, incomparable for their design and quality.
Search for more Products or more Manufacturers
Send your requests through this form and we will get back to you.
100% Made in Italy Certified Products
The 100% Made in Italy Certification provides consumers with the guarantee on the Italian orgin and the quality of purchased products. Manufacturers issued with the 100% Made in Italy Certification undergo a series of checks in order to verify that the entire production cycle takes place in Italy. The Certification follows the directives set in current Italian laws.
ISTITUTO TUTELA PRODUTTORI ITALIANI
Fermo | Palazzo Produttori | Via Carlo Cattaneo 1 | Tel. +39 0734 605481 |
[email protected]