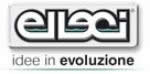 Elleci Idee in Evoluzione is a 100% Made in Italy Certified Italian Manufacturer
Elleci Idee in Evoluzione
PRODUCTS
(+39) 0733 840036
Tenacity, insight, innovative spirit put at the customer service in order to achieve his well-being. Since its establishment in 1992, Elleci has always been able to evolve by introducing new elements in the washing area. Elleci Group operates worldwide in more than 40 countries with a production plant in Italy and 5 sales offices. Internalition is a natural step that Elleci is making to promptly meet the requests of its customers, allowing them to understand and integrate more with their cultures.
Search for more Products or more Manufacturers
Send your requests through this form and we will get back to you.
100% Made in Italy Certified Products
The 100% Made in Italy Certification provides consumers with the guarantee on the Italian orgin and the quality of purchased products. Manufacturers issued with the 100% Made in Italy Certification undergo a series of checks in order to verify that the entire production cycle takes place in Italy. The Certification follows the directives set in current Italian laws.
ISTITUTO TUTELA PRODUTTORI ITALIANI
Fermo | Palazzo Produttori | Via Carlo Cattaneo 1 | Tel. +39 0734 605481 |
[email protected]