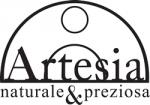 Artesia is a 100% Made in Italy Certified Italian Manufacturer
Furnishing
(+39) 0185 935000
The philosophy which drives the productive choices of the International Slate Company has a twofold strenght: the stone is still worked by hand according to the Made in Italy tradition. It thus keeps the high qulitative level of the products unaltered, whilist at the same time with the Artesia brand the company concentrates on researching new, refined, aesthetical elements that characterise the uniqueness partnership has beeb established. Quality and aesthetical beauty also make Artesia a highly rated choice with designers and in the field of contract projects.
Search for more Products or more Manufacturers
Send your requests through this form and we will get back to you.
100% Made in Italy Certified Products
The 100% Made in Italy Certification provides consumers with the guarantee on the Italian orgin and the quality of purchased products. Manufacturers issued with the 100% Made in Italy Certification undergo a series of checks in order to verify that the entire production cycle takes place in Italy. The Certification follows the directives set in current Italian laws.
ISTITUTO TUTELA PRODUTTORI ITALIANI
Fermo | Palazzo Produttori | Via Carlo Cattaneo 1 | Tel. +39 0734 605481 |
[email protected]