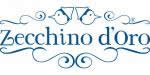 Zecchino D´Oro is a 100% Made in Italy Certified Italian Manufacturer
For over 50 years Zecchino d'Oro is a certainty in the world of children's shoes. Certified 100% Made in Italy is synonymous with style and passion, authentic creativity, manufacturing care in production and attention to detail. The Zecchino d'Oro shoes are made entirely in Italy from shoemakers and with fine materials experts. The funds are in genuine leather or rubber, linings and uppers are exclusively in calf. Hemmed by hand, they are perfect in every detail to overcome the strict quality control provided by the company. In all the shoes is used the leather insole with arch support in calf can improve the harmonious development of the feet. The search for quality and passion for the work, which has always distinguished us, is our best guarantee.
Search for more Products or more Manufacturers
Send your requests through this form and we will get back to you.
100% Made in Italy Certified Products
The 100% Made in Italy Certification provides consumers with the guarantee on the Italian orgin and the quality of purchased products. Manufacturers issued with the 100% Made in Italy Certification undergo a series of checks in order to verify that the entire production cycle takes place in Italy. The Certification follows the directives set in current Italian laws.
ISTITUTO TUTELA PRODUTTORI ITALIANI
Fermo | Palazzo Produttori | Via Carlo Cattaneo 1 | Tel. +39 0734 605481 |
[email protected]