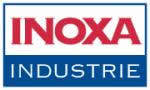 Inoxa is a 100% Made in Italy Certified Italian Manufacturer
Other
Roberto Trombettoni
(+39) 071/906324
The design solutions are born of our clientele's requests and of INOXA's intuition, ready to accept with enthusiasm any opportunity to extend its experience and knowledge in the sector of steel wire through experimentation and the creation of the most innovative prototypes for the client and with the client's input. The co-ordinated INOXA accessory lines in steel wire, chrome planted iron and plastic are created with stringent design and construction criteria to transform commonly used objects into innovative solutions that are simple to use and particulary functional. The accessories are produced using the most advance technology and are finished with a craftsman's skill.
Search for more Products or more Manufacturers
Send your requests through this form and we will get back to you.
100% Made in Italy Certified Products
The 100% Made in Italy Certification provides consumers with the guarantee on the Italian orgin and the quality of purchased products. Manufacturers issued with the 100% Made in Italy Certification undergo a series of checks in order to verify that the entire production cycle takes place in Italy. The Certification follows the directives set in current Italian laws.
ISTITUTO TUTELA PRODUTTORI ITALIANI
Fermo | Palazzo Produttori | Via Carlo Cattaneo 1 | Tel. +39 0734 605481 |
[email protected]