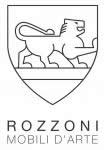 Rozzoni Mobili is a 100% Made in Italy Certified Italian Manufacturer
Furnishing
Cesarino Rozzoni
(+39) 0363 381032
The production of mobile Nosti is tied to an ancient tradition and includes any style. Modern equipment, combined with a long personal experience, enables us to process the most precious woods. Our work program is designed to constantly search for the best artistic reproduction furniture whose line, ornaments, decorations inlaid with colored woods, is to approach more closely to the original. Another important area of our production is seeking to create custom items in close collaboration with designers, architects and designers. We set up the interiors of important private residences in Italy and abroad, contributed to furnishing and restoration of prestigious luxury hotels to caring yacth.
Search for more Products or more Manufacturers
Send your requests through this form and we will get back to you.
100% Made in Italy Certified Products
The 100% Made in Italy Certification provides consumers with the guarantee on the Italian orgin and the quality of purchased products. Manufacturers issued with the 100% Made in Italy Certification undergo a series of checks in order to verify that the entire production cycle takes place in Italy. The Certification follows the directives set in current Italian laws.
ISTITUTO TUTELA PRODUTTORI ITALIANI
Fermo | Palazzo Produttori | Via Carlo Cattaneo 1 | Tel. +39 0734 605481 |
[email protected]