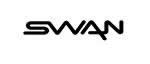 Swan Italia is a 100% Made in Italy Certified Italian Manufacturer
Upholstered furniture
Aurelio Proserpio
(+39) 031 730222
Swan italia has been producing sofas and upholstered armchairs of the highest quality since 1963. The Company has developed over the years thanks to its investment in research, design and manufacturing methods, always producing furniture offering great comfort and relaxation. Indeed, it is this research into materials and finishes that has been its distinguishing characteristic. Swan was one of the first furniture companies in Italy to introduce cold expanded polyurethane and now, once again, it is in the vanguard when it comes to the modernity and reliability of its production techniques.
Search for more Products or more Manufacturers
Send your requests through this form and we will get back to you.
100% Made in Italy Certified Products
The 100% Made in Italy Certification provides consumers with the guarantee on the Italian orgin and the quality of purchased products. Manufacturers issued with the 100% Made in Italy Certification undergo a series of checks in order to verify that the entire production cycle takes place in Italy. The Certification follows the directives set in current Italian laws.
ISTITUTO TUTELA PRODUTTORI ITALIANI
Fermo | Palazzo Produttori | Via Carlo Cattaneo 1 | Tel. +39 0734 605481 |
[email protected]