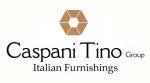 Caspani Tino is a 100% Made in Italy Certified Italian Manufacturer
Furnishing
Santino Caspani
(+39) 031 3550228
Our collection are the essence of a lifestyle, of an emotion, of a colour, of a trip, of a dream. Challenging time and trends, they will bring to your houses a unchangeable touch of art, originality, history and fashion.Our products are strictly manufactured in Brianza region, the heart of made in Italy, where the furniture culture finds its roots and is handed down from generations. To better guarantee our customers, the griffe Caspani Tino � 100% Made in Italy is affixed on each item, thus protecting our collections from counterfeiters' imitation attempts and giving you the warranty of an authentic and orignial brand.
Search for more Products or more Manufacturers
Send your requests through this form and we will get back to you.
100% Made in Italy Certified Products
The 100% Made in Italy Certification provides consumers with the guarantee on the Italian orgin and the quality of purchased products. Manufacturers issued with the 100% Made in Italy Certification undergo a series of checks in order to verify that the entire production cycle takes place in Italy. The Certification follows the directives set in current Italian laws.
ISTITUTO TUTELA PRODUTTORI ITALIANI
Fermo | Palazzo Produttori | Via Carlo Cattaneo 1 | Tel. +39 0734 605481 |
[email protected]