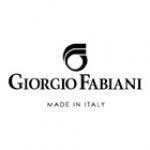 Giorgio Fabiani is a 100% Made in Italy Certified Italian Manufacturer
Footwear
Giorgio Fabiani
(+39) 0734 642077
The Giorgio Fabiani history began in the early 80's, in the full blast of "Made in Italy". The small workshop at the beginning soon becomes a structured company and his fame began to cross national borders. Today, Giorgio Fabiani is a brand known and respected internationally, thanks to a product made ​​entirely of great value in Italy, with premium quality leathers, custom accessories and a recognizable style always consistent with the latest fashion trends. Giorgio Fabiani creations are present in the most prestigious stores worldwide.
Search for more Products or more Manufacturers
Send your requests through this form and we will get back to you.
100% Made in Italy Certified Products
The 100% Made in Italy Certification provides consumers with the guarantee on the Italian orgin and the quality of purchased products. Manufacturers issued with the 100% Made in Italy Certification undergo a series of checks in order to verify that the entire production cycle takes place in Italy. The Certification follows the directives set in current Italian laws.
ISTITUTO TUTELA PRODUTTORI ITALIANI
Fermo | Palazzo Produttori | Via Carlo Cattaneo 1 | Tel. +39 0734 605481 |
[email protected]