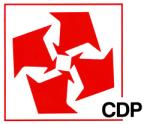 C.D.P. is a 100% Made in Italy Certified Italian Manufacturer
Furnishing
Raffaele Benvenuto
(+39) 0421 700946
Many years ago we started to deal with wood, a living material and charming by nature. The encounter with this world has given birth to a real passion which increases with the passage of time. The naturalness of the wood flooring provides warmth and personality to every room, without going out of fashion. Do not fear the passing of time, on the contrary, the years pass, is new shades, which enhance the grain and color.
We are dedicated to the wood trying to know and understand in depth, studying carefully its own strengths and weaknesses, deepening what we had already acquired to make the most of this unique material can give. This route has allowed us to offer and ensure that our customers only the best products.
Search for more Products or more Manufacturers
Send your requests through this form and we will get back to you.
100% Made in Italy Certified Products
The 100% Made in Italy Certification provides consumers with the guarantee on the Italian orgin and the quality of purchased products. Manufacturers issued with the 100% Made in Italy Certification undergo a series of checks in order to verify that the entire production cycle takes place in Italy. The Certification follows the directives set in current Italian laws.
ISTITUTO TUTELA PRODUTTORI ITALIANI
Fermo | Palazzo Produttori | Via Carlo Cattaneo 1 | Tel. +39 0734 605481 |
[email protected]