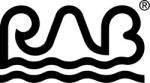 Rab Arredobagno is a 100% Made in Italy Certified Italian Manufacturer
Furnishing
Massimo Manfren
(+39) 0422 800055
Rab Arredobagno is a company, born in the outskirts of Treviso in 1989, that designs and manufactures bathroom furniture of high aesthetic value and quality with a link with the craft traditions of a region that is a real quality Italian flagship. Rab has a network of more than 1000 retailers in the world. Rab focuses on design to mix design and functionality according to the standard of the real Made in Italy. The Italian quality is Rab answer to the market demand: Rab stands for careful design, constant search for solutions by continuous investment in technology, for careful choice of materials and rigorous checks on the finished product.
Search for more Products or more Manufacturers
Send your requests through this form and we will get back to you.
100% Made in Italy Certified Products
The 100% Made in Italy Certification provides consumers with the guarantee on the Italian orgin and the quality of purchased products. Manufacturers issued with the 100% Made in Italy Certification undergo a series of checks in order to verify that the entire production cycle takes place in Italy. The Certification follows the directives set in current Italian laws.
ISTITUTO TUTELA PRODUTTORI ITALIANI
Fermo | Palazzo Produttori | Via Carlo Cattaneo 1 | Tel. +39 0734 605481 |
[email protected]