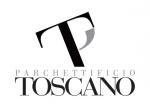 Parchettificio Toscano is a 100% Made in Italy Certified Italian Manufacturer
Flooring
Gabriele Mannucci
(+39) 0571 462926
Our range is particularly rich because it includes the possibility of using very old reclaimed woods, carefully restored to preserve the original patina and finish. As well as the beautiful hand-finishes, the keystone of the company's production is traditional craftsmanship and its customer approach. The company discusses each choice with the customer personally to integrate creativity and traditional hand crafted woodworking techinques in each project.
Search for more Products or more Manufacturers
Send your requests through this form and we will get back to you.
100% Made in Italy Certified Products
The 100% Made in Italy Certification provides consumers with the guarantee on the Italian orgin and the quality of purchased products. Manufacturers issued with the 100% Made in Italy Certification undergo a series of checks in order to verify that the entire production cycle takes place in Italy. The Certification follows the directives set in current Italian laws.
ISTITUTO TUTELA PRODUTTORI ITALIANI
Fermo | Palazzo Produttori | Via Carlo Cattaneo 1 | Tel. +39 0734 605481 |
[email protected]