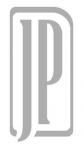 Ardo is a 100% Made in Italy Certified Italian Manufacturer
Electromechanics
Laura Partenza
(+39) 0732 6161
Supported by 45 years of history, ARDO stands as the reference brand for highend, exclusive and innovative products with uncompromising quality. ARDO products are designed to meet the real daily needs of the home environment and consumer's expectations. ARDO offers fine and functional products that enter our houses and live with us; exclusive sensational products that enhance the truly Italian style, whereby substance has moulded shape into a unique product. Our aim is to provide a perfect appliance that establishes an emotional link with our Customer. The attention paid to the consumers' needs and the daily enthusiasm we put into our work, along with a constant commitment to research and development, allow us to offer innovative and reliable appliances that combine cutting-edge technologies, noble raw materials and components rigorously tested and approved.
Search for more Products or more Manufacturers
Send your requests through this form and we will get back to you.
100% Made in Italy Certified Products
The 100% Made in Italy Certification provides consumers with the guarantee on the Italian orgin and the quality of purchased products. Manufacturers issued with the 100% Made in Italy Certification undergo a series of checks in order to verify that the entire production cycle takes place in Italy. The Certification follows the directives set in current Italian laws.
ISTITUTO TUTELA PRODUTTORI ITALIANI
Fermo | Palazzo Produttori | Via Carlo Cattaneo 1 | Tel. +39 0734 605481 |
[email protected]