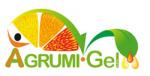 Agrumi-Gel is a 100% Made in Italy Certified Italian Manufacturer
Food
Salvatore Imbesi
(+39) 090 9707330
The whole production site is the result of the ambitious project of an avant-garde factory in terms of structures and technology. All plants and processing lines have been designed in order to reduce environmental impact and to allow a close processing cycle. AgrumiGel is capable to extract 40 tons of citrus fruit per hour and FMC "in line" technology allows to produce top quality juices and essential oils to be used in food and cosmetic industries.
Search for more Products or more Manufacturers
Send your requests through this form and we will get back to you.
100% Made in Italy Certified Products
The 100% Made in Italy Certification provides consumers with the guarantee on the Italian orgin and the quality of purchased products. Manufacturers issued with the 100% Made in Italy Certification undergo a series of checks in order to verify that the entire production cycle takes place in Italy. The Certification follows the directives set in current Italian laws.
ISTITUTO TUTELA PRODUTTORI ITALIANI
Fermo | Palazzo Produttori | Via Carlo Cattaneo 1 | Tel. +39 0734 605481 |
[email protected]