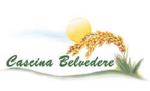 Cascina Belvedere is a 100% Made in Italy Certified Italian Manufacturer
PRODUCTS
Maria Carla Albergoni
(+39) 0161 49895
Cascina Belvedere was founded in 1935 by the passion for agriculture of the Picco family. A love of the land and its fruits that dates back to 1600 and that, from generation to generation, has handed down until today its principles and its values. For generations Cascina Belvedere continues a tradition based agricultural employment On the assets of the area and on the authenticity of its products. Today, even with the security of modern environmentally friendly technologies and sophisticated quality controls. The company is one of the few companies able to manage on their own any stage of production, from planting to packaging, bringing to the table the best Italian rice husked by hand in stone, with a slight bramatura which guarantees a better nutritional intake and a more flavor intense. Cascina Belvedere thus combines the value of tradition effectiveness of technology by using machines that allow you to select, grain by grain, depending on the color, clarity and size. In addition to rice, we are also manufacturers of risottos and soups prepared with the best and dehydrated vegetables with a broth without glutamate, all strictly no preservatives or additives, products that you just add water to make an excellent dish ready. We are also the exclusive manufacturer of new very special varieties: black rice "NERO" and the red rice "RED RICE WILD".
Search for more Products or more Manufacturers
Send your requests through this form and we will get back to you.
100% Made in Italy Certified Products
The 100% Made in Italy Certification provides consumers with the guarantee on the Italian orgin and the quality of purchased products. Manufacturers issued with the 100% Made in Italy Certification undergo a series of checks in order to verify that the entire production cycle takes place in Italy. The Certification follows the directives set in current Italian laws.
ISTITUTO TUTELA PRODUTTORI ITALIANI
Fermo | Palazzo Produttori | Via Carlo Cattaneo 1 | Tel. +39 0734 605481 |
[email protected]