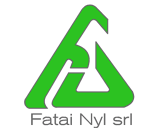 Peggy Jeremy is a 100% Made in Italy Certified Italian Manufacturer
Cosmetics
dario fatai
(+39) 0290-632429
Fatai-Nyl srl was founded in 1936 under the Peggy Jeremy beauty products brand name and has been working as an outsourcing production partner since 1961. First customers included a number of leading cosmetic and pharmaceutical companies, but also smaller companies marketing high quality products. Today, Fatai-Nyl develops and manufactures cosmetic products and class I, IIA, IIB medical aids, in all chemical-physical forms: solid to fluid emulsions, gels, toothpastes, shampoos, bath foams and other surface-active detergents, solutions, oleolites, pastes.
Search for more Products or more Manufacturers
Send your requests through this form and we will get back to you.
100% Made in Italy Certified Products
The 100% Made in Italy Certification provides consumers with the guarantee on the Italian orgin and the quality of purchased products. Manufacturers issued with the 100% Made in Italy Certification undergo a series of checks in order to verify that the entire production cycle takes place in Italy. The Certification follows the directives set in current Italian laws.
ISTITUTO TUTELA PRODUTTORI ITALIANI
Fermo | Palazzo Produttori | Via Carlo Cattaneo 1 | Tel. +39 0734 605481 |
[email protected]