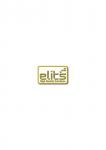 ELITS is a 100% Made in Italy Certified Italian Manufacturer
Wellness
ANDREA SANTI
(+39) 0717/206739
The mission of Elits Wellness Group Division consists of the distribution, both in the form of both sales hire, technology solutions in the health and beauty services. All equipment provided is produced as part of Elits Group, and are subject to careful checks in compliance with the most stringent performance and quality standards. Elits Wellness center offers, in fact, available to its customers at a high standard equipment that implement various complementary technologies for the treatment of numerous imperfections including, in particular, wrinkles, skin laxity, cellulite, localized fat, the bags periocular, unwanted hair. The idea of ​​creating multi-technology equipment, which are one of the most qualifying aspects of the offer, partly because each customer has a specific answer, more or less consistent, to a technology rather than another and tested synergistic effect enhanced more technology, used in combination, on imperfections to treat.
Search for more Products or more Manufacturers
Send your requests through this form and we will get back to you.
100% Made in Italy Certified Products
The 100% Made in Italy Certification provides consumers with the guarantee on the Italian orgin and the quality of purchased products. Manufacturers issued with the 100% Made in Italy Certification undergo a series of checks in order to verify that the entire production cycle takes place in Italy. The Certification follows the directives set in current Italian laws.
ISTITUTO TUTELA PRODUTTORI ITALIANI
Fermo | Palazzo Produttori | Via Carlo Cattaneo 1 | Tel. +39 0734 605481 |
[email protected]